Used to be the stores opened at 6am on Black Friday. Then it was 5am. Then 4am. Then Midnight. And this year, I think I heard that Walmart is opening at 10pm tonight (in less than 15 minutes), except the electronics won't go on sale till midnight (?).
Michael's opened at 4pm today with 30% off everything, including sale-priced items. I had only a few things on my shopping list but couldn't find any of them.
Rosehips or some sort of red berry
A tag punch (size and shape negotiable)
Parchment paper to print on
One strike, two strike, three strikes, you're out!
But since I was there, and since I did have a coupon for 30% off everything, I took a look around the store ...
A pad of Tim Holtz Kraft paper was the first thing to jump into my shopping basket!
This is called "Kraft Resist" ... but who can resist kraft paper
(especially when it's printed with Tim Holtz designs!)???
This was quickly followed by ...
A booklet of "Salvage Stickers" ("Crowded Attic" collection) ...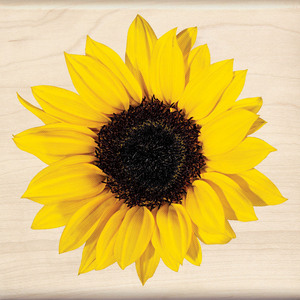 A sunflower stamp (Inkadinkadoo) ...
A package of red & white polkadot cupcake liners!
Total damage was $26 after the 30% discount, and that's about what the kraft paper pad and the stamp would have cost at regular price!
Then I came home and was going through some mail and found a Joann's flyer for their Black Friday sale. Oh my ... I know where I'll be in less than 9 hours! :-)
Let's see, a few boxes of poly stuffing (on sale at 40% off and with a 25% coupon on top of that, I'll get as many boxes as I can get into my truck!). Their Fiskars punches are 60% off (unheard of -- and the 25% off coupon is good for that too!); sure hope they have a tag punch (or two). And I'll probably have to take a peek at the fabric while I'm there, though it will have to be something I really "need" to stand in line very long.
And after that, I may just drive to Modesto to see what Jamison's looks like on opening day!