I just helped another Etsy seller with SEO and wanted to share this here. Maybe it will be helpful to you too!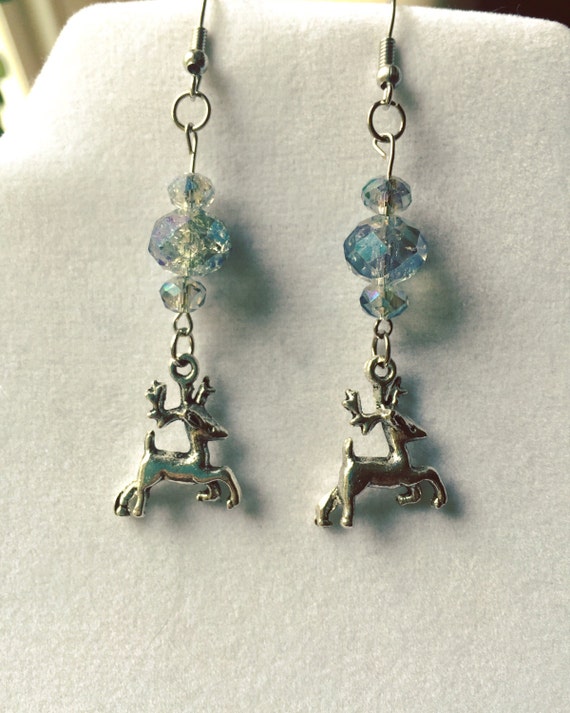 This seller's current title is:

Frosty Ice with Iridescent Swarovski Crystal Beads with 3D Silver Reindeer Charms Women's Christmas Holiday Dangle Drop Earrings

I suggested a better title:

Reindeer Earrings, Holiday Earrings, Christmas Jewelry, Women's Dangle Earrings, Girl's Holiday Jewelry... keep going with different phrases like this until the entire title field is filled up.

The title should begin with "reindeer earrings" because that's what they are, right? While they may be "frosty ice" to the seller, that sounds like a Summer drink! And definitely move the word "earrings" closer to the beginning of the title. As Etsy has written in a Help article about "How Etsy search works," the first few words of the title have the most weight in search.

Try out potential search phrases in Etsy search. Just start typing the phrase (not the whole phrase) into the Etsy search box and see what the suggested searches are. Type another letter ... do the suggested searches change? Type another letter, and so on! Etsy says the suggested searches are what shoppers are searching for, so if any of them are relevant for your item, use them!

Now, repeat those title phrases in the tags. Tags are limited to 20 characters, so that means longer phrases will need to be broken up. "Girl's Holiday Jewelry" could become "Girls Earrings" and "Holiday Jewelry," for example; doing this should allow this item to rank well if a shopper is searching for "girl's holiday jewelry." Since there are currently 6,420 items shown in the results for this search, "ranking well" may be a challenge, so be sure you're also using accurate sub-categories for the type of earring, etc.
Back to those suggested searches for a bit. They do change from time to time, depending on what shoppers are searching for ... which is why having really good SEO
can
be a never-ending job! Personally, I mostly "set it and forget it" when it comes to my SEO. There
are
things I change once in awhile, such as heart ornaments which are "Christmas ornaments" in the Fall and thru December 25, then they become "Valentine's Decor" until mid-February. After that, they could become "Bridal Shower Decor," "Rustic Wedding Decorations," or something else. If the items have Americana colors, I will add "Americana" SEO at some point. Of course, most of my items sell before I need to change the tags (YAY!), but that hasn't always been the case.
This article is not intended to be a thorough discussion of Etsy SEO, just a bit about tags & titles. Also, Etsy is in the process of integrating AI (artificial intelligence) into their SEO mix and they have hinted that, at some point, more clearly written titles will work better. But I don't think that time is yet here.